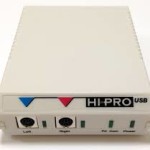 Looking for a Hi-Pro test box at a reasonable price? Oaktree Products now offers both the HI-PRO USB and the HI-PRO 2 test boxes. The HI-PRO USB (cream color) is an updated version of the HI-PRO that meets newer industry standards including a built-in USB 2.0 connection.  The HI-PRO 2 (black color) is a high-speed version of the HI-PRO USB, enabling fitting modules to communicate with hearing instruments up to five times faster.  Both models are backward compatible and will work with any hearing instrument that has previously programmed by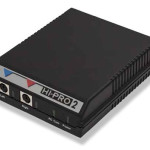 a HI-PRO device, regardless of the version. In addition, both units are powered from the PC USB port. Be aware of imitation HI-PRO boxes sold on the market that appear similar to the original unit but of poor quality and limited functionality that are not covered by a warranty. The HI-PRO boxes sold by Oaktree Products are units manufactured by GN Otometrics and represent the real deal.
While your at it, why not add a junction box? This will allow you to plug from three to as many as five sets of hearing aid programming cables at one time into your HI-PRO test box. Very easy to install; simply plug it into your HI-PRO test box. Color-coded cleats allow you to wrap cords up so they don't get tangled and keep your programming space tidy and neat. The JB300, JB400 and JB500 junction boxes will accommodate up to three, four or five sets of hearing aid programming cables, respectively.  For more information, contact customer service at Oaktree Products toll free 800.347.1960.