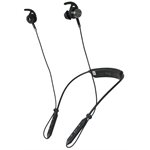 BeHear NOW is a neck loop style headset designed to rest on the back of your neck (or under your collar). It utilizes voice processing technologies, offering adults with normal hearing, as well as those with mild (and perhaps moderate) hearing loss, the functionality of three devices, operating as a(n):
Bluetooth stereo headset
assistive listening device
OTC alternative for adults looking for options
Bluetooth stereo headset
BeHear NOW can be used for wireless mobile phone calls and music/audio streaming. It supports two simultaneous Bluetooth connections, remembering and automatically connecting with the last two connected devices. The device is also equipped with the EasyListen function, a feature that slows down incoming live speech during mobile phone calls.
Assistive Listening Device (Personal listener and TV listening)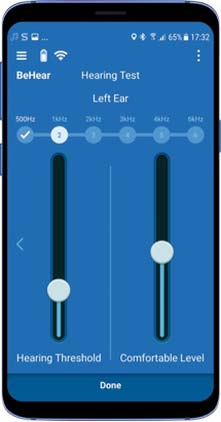 BeHear NOW may be used as a personal listening device. Out-of-the-box, the BeHear NOW is optimized for individuals with normal hearing, however, it has a built-in Hearing Assessment feature that allows users to adjust amplification across frequencies via a self-administered hearing assessment using the mobile app. When the assessment is completed, the headset can now operate as a personal sound amplifier. The headset itself includes a variety of controls to manage device settings, offering four "out-of-the-box" profiles including indoor, outdoor, crowd and live music. In addition, the profiles may be managed in real-time based on the environment and user's preferences using the W&H BeHear mobile app.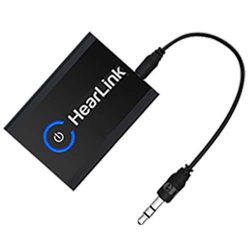 When used with the HearLink bluetooth transmitter (companion product sold separately), TV audio wirelessly transmits to the BeHear NOW headset. As previously mentioned, since this product can manage two Bluetooth connections simultaneously, a user connected to their mobile phone and their TV can receive calls and listen to audio from both the mobile phone and the TV without having to disconnect and reconnect.
OTC Alternative
The customization offered by BeHear NOW may be appealing to adults pursuing an alternative to traditional OTC devices. The established retail price of $249 is very reasonable given the functionality offered by the device.
For more information, check out the 13th episode of Oaktree TV (Season 2) discussing the BeHear Now contact customer service at Oaktree Products toll free 800.347.1960 or via email at otp@oaktreeproducts.com.