Some of the most hazardous sounds we hear are brief sounds – noises from impacts and impulses. These arise from sources like household tools, construction, industrial noise, firecrackers, guns, and even automotive airbags. The progression of damage to the ear from such impulse sounds differs from damage to the ear that progressively occurs as a result of long-term exposure to high-level noise. Beyond understanding the various mechanisms and related damage-risk criteria specifically associated with impulse noise, it is important for audiologists to recognize appropriate hearing protection recommendations for such noises, including understanding how hearing protection device efficacy is measured, how these products perform, and suggestions for use.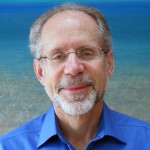 To gain insight on the topic, 3M is offering a free webinar presented by Elliot Berger, M.S. on Thursday, September 22, 2016 at 12:00 pm (CST). For nearly 40 years, Mr. Berger has studied hearing protection, hearing conservation, and related topics, and has presented his research in 14 textbook chapters and over 60 published articles. He chairs the ANSI working group on hearing protector attenuation and has served on a National Academy of Science committee evaluating hearing loss in the military. Log in, listen, and learn!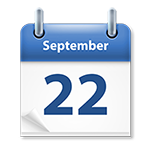 To register for this free seminar, click HERE.  Be sure to first click the ADD TO CALENDAR button to sync with your Outlook or Google calendar. You will minimally be required to enter your email address and title to enter the event. Certificate of participation is available by checking the YES box. Access to the event will be made available 30 minutes prior to the event start time.  I have already registered and hope to see you all there!