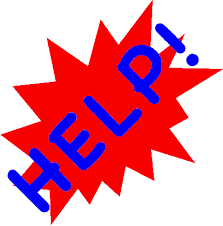 Every week I receive at least one phone call from a fellow audiologist asking for an amplified stethoscope solution for a patient who is a medical professional and current hearing instrument wearer.  I can't tell you how often I get a phone call from the actual medical professional who is looking for an amplified stethoscope solution that would work with his or her hearing aids. Unfortunately, unless the user is willing to remove their hearing instruments and use an amplified stethoscope in the traditional way, there isn't one end-all, be-all magic solution. Here is a summary of a post from 2013 that lists  potential solutions for consideration, keeping in mind that it is best to have at least a couple potential solutions available to see if something works:
FOR RIC or OPEN-FIT BTE WEARERS:
1. Try a traditional amplified stethoscope (i.e. 3M Littmann, E-Scope II with traditional earpieces, Adscope, or Thinklabs DS32A) with the user leaving hearing instruments in the ears.
2. Try the modified E-Scope II with standard (model #718-7710) and/or oversized headphones (model #718-7715).
3.  In the presence of a streamer, another option is the E-Scope II with headphones (model #718-7710) with an E-Scope patch cord (item #711-7129) to hardwire it to the streamer.
FOR CUSTOM HEARING INSTRUMENT WEARERS:
1. Replace traditional stethoscope earpieces with special adapters called stethomate tips; success rate is very low but may work.
2. Have special earmolds designed to serve as an interface between the custom hearing instrument and the stethoscope earpieces.
3. Invest in the modified version of the E-Scope II amplified stethoscope with headphones (model #718-7710).
Couple of key things to keep in mind:
NOTE: in either situation, re-programming of the hearing instrument by the audiologist will be necessary.
NOTE: if none of the above suggestions work, the only other option is to remove hearing instruments and to use a stand-alone amplified stethoscope during auscultation procedures.
NOTE: The Audiologist's Choice Bluetooth Amplified Stethoscope (AC-Scope) has been removed from the market due to signal transmission issues
For more in-depth information on the above recommendations, see the original post Amplified Stethoscopes & Hearing Instruments – Current Solutions from July 2013.