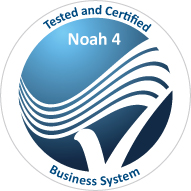 Hamilton CapTel unveiled the new Hamilton CapTel Noah Module at the 65th Annual IHS Convention & Expo in Chicago last week, making it very easy for audiologists to provide captioned telephones to their patients with hearing loss at no cost.   The new Noah module significantly streamlines the ordering process by automating necessary forms using a system that most audiologists use every day to manage patient information.  It takes as little as 30 seconds to complete the order forms in the Noah 4 Office Management Software.
How It Works:
Audiologists can download the free Hamilton CapTel Noah module from the company's website (steps and links below). Patient record information within the Noah 4 system automatically populates Hamilton CapTel order forms. Secure, encrypted online ordering eliminates having to scan hand-written forms and submit them via fax or email.  It also ensures FCC compliance and the safety of patient record data.
How To Download Free Module: 
Go to the Noah page of the Hamilton CapTel website
Click the orange DOWNLOAD NOW button located toward the bottom left-hand side of the page
Fill out the required information and click REGISTER NOW
Click the DOWNLOAD NOW button
Once the software is downloaded, follow a few easy steps to install the software module and to submit a Certification of Hearing Loss/Order Form on behalf of your patient. For more information, check out the FAQ section of their website.
About Hamilton CapTel: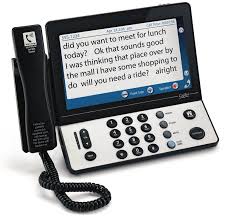 Hamilton CapTel is a service of Hamilton Relay, a division of Hamilton Telecommunications based in Aurora, Nebraska.  Hamilton Relay has been providing telecommunications relay services for individuals who are deaf, hard of hearing, deaf-blind or have difficulty speaking since 1991. In the beginning, Hamilton Relay provided Traditional Relay Services (TRS) within its own home state.  Over the years, Hamilton expanded services not only to states providing TRS, but nationally as well through the provision of Captioned Telephone Services.  Hamilton Relay provides TRS in numerous contracted states, as well as Captioned Telephone (CapTel®) including Hamilton CapTel for PC/Mac, Smartphones and Tablets.