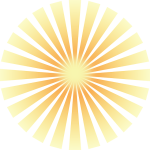 Are your reusable stainless steel instruments looking a little dull or unpolished? Have you noticed an accumulation of stains or tarnish on your curettes, loops or forceps?  Never fear as the perfect solution is here! For $10, you can quickly put the polish back into your cerumen management instruments using Miltex, a nifty product available to you from Oaktree Products.
Miltex Instrument Stain Remover (item# 3-740) is a multi-purpose powder formula designed to remove stains or tarnish from stainless steel or plated surfaces,
including your stainless steel curettes, forceps or other cerumen removal instruments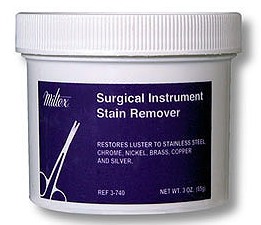 as a result of cold sterilization procedures. Packaged in a convenient 3 oz jar, be very careful when twisting off the top as the powder is loose. To use Miltex, dab a damp cloth or sponge into the powder and then gently polish your instrument. Note: the powder will become paste-like and leave a slight film on the instrument surface. When finished, rinse the instruments in lukewarm water to remove any residual film.  Dry them off with a clean towel or let them air dry. Check out this quick Miltex Demonstration Video courtesy of Oaktree Products!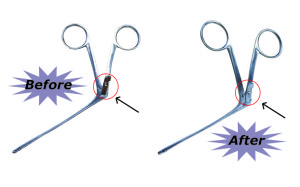 Miltex is ideal for use on stainless steel, chrome, nickel, brass, copper and silver and will NOT harm instrument surfaces. It is the perfect addition to your cleaning regimen and will help prolong the service life of valuable instrumentation. Three ounces may not seem like a lot of product but you don't need much to polish your instruments so it will last you a long time. Protect your investment with Miltex! For more information on this and other Miltex products (i.e. Miltex Instrument Cleaner, Miltex Spray Instrument Lubricant), contact Oaktree Products toll free 800.347.1960 and ask for customer service or drop Oaktree Products an email at otp@oaktreeproducts.com.