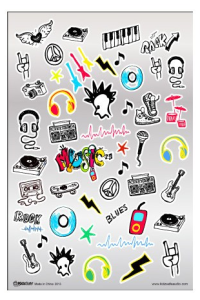 With kids out of school for the summer, more time than usual will most likely be spent listening to music via the iPhone, iPod, or MP3.  Wouldn't it be great if you could automatically limit volume levels of personal audio devices to safe listening levels?  Then consider KidzSafe Headphones or KidzSafe Earbuds.  Both products feature custom drivers designed to limit device volume levels to less than 85 dBSPL.  The added bonus? The KidzSafe Headphones and KidzSafe Earbuds now offer a way for kids to customize their own products with a variety of removable decor stickers, offering looks that appeal with hearing protection remaining part of the deal! What a WIN-WIN-WIN for audiologists, parents, AND kids!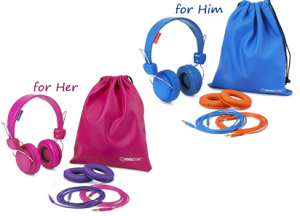 The KidzSafe Headphones are designed with a fully adjustable headband. Packaging includes 50+ removable decor stickers, two sets of snap-on removal earpads (pink & purple or blue & orange), two 60″ removable tangle free cords (pink & purple or blue & orange) and a drawstring carrying bag (pink or blue). The KidzSafe Earbuds are available in a pink/purple or a blue/orange combination and packaged with 16 removable decor stickers, three pairs of silicone eartips (small, medium, large) for the perfect fit, and a drawstring carrying bag.  This is a great gift not only for your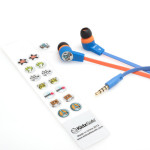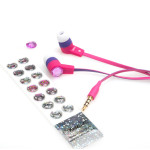 pediatric patients, but your own kids as well! The kids just pick their color preference, stick on their stickers, and then rock 'em out in style while protecting their hearing.  For more information on the KidzSafe Headphones (Item# KS-2013-BLUE-HP or KS-2013-PINK-HP) and KidzSafe Earphones (Item# KS-2013-BLUE-EB or KS-2013-PINK-EB), call Oaktree Products toll free at 800.347.1960 and ask for customer service. While you are at it, LIKE Oaktree Products on Facebook!