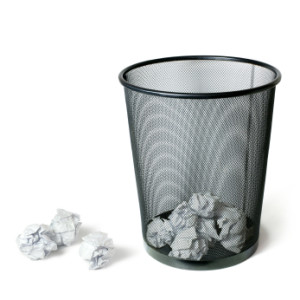 When asked by a colleague whether or not something needs to be "sanitized" prior to reuse in the audiology or hearing aid clinic, I often stop and think, "Is this a trick question?" The verb "sanitize" may be defined as "to free from dirt, germs, etc., as by cleaning, disinfecting or sterilizing." Technically, the answer to the question will always be yes.  If the intention is to reuse something in the audiology or hearing aid clinic with other patients, you will always have to clean and disinfect OR clean and sterilize the items prior to reuse. With regard to infection control, the term sanitize ends up being somewhat of a garbage term that is thrown out there because it sounds like it means something specific. The better question to ask is should this reusable item be disinfected or sterilized?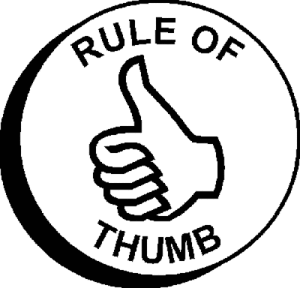 Regardless of whether or not you need to disinfect versus sterilize an item, it will be necessary to first clean items by wiping surface areas to remove any gross contamination, whether or not that contamination is visible to the naked eye. What is a good general rule of thumb in terms of knowing when to disinfect versus when to sterilize non-disposable items? Items inserted into the ear (e.g. specula, immittance tips, curettes for cerumen removal) will need to be cleaned and then sterilized prior to reuse. According to 29 CRF 1910.1030 (OSHA's Bloodborne Pathogen Standard), critical instruments intended
for reuse must be sterilized. By definition, critical instruments include any non-invasive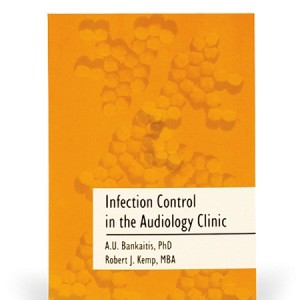 instruments or objects that come in contact with mucous membranes or bodily fluids (e.g. blood, saliva, mucous, cerumen), and/or any instrument or object that can potentially penetrate the skin from use or misuse that are intended for reuse. In other words, any reusable instrument used for cerumen removal, otoscopy, immittance testing, and the like, must be sterilized prior to reuse. Everything else needs to be disinfected. For more information on infection control and to get your clinic set up with the necessary written infection control plan, check out the must-have practical book Infection Control in the Audiology Clinic by Bankaitis and Kemp.