Q:  For my blog followers who may not be familiar, can you briefly describe the who and what about Alpaca Audiology? 
A:  Sure!  Alpaca Audiology is a Negotiating Network focused on being the group to crack the code and get a "Costco-like" deal for Audiologists.  Meaning, we want to unite Audiologists from across the country in order to negotiate collective purchasing that would allow us to be more than competitive with big box stores, third-party insurance, and manufacturer owned retail.  We are currently conducting a nation-wide survey to help find more like-minded professionals!  So far, approximately 750 practicing Audiologists have taken the survey.
Q:  You describe Alpaca Audiology as a Negotiating Network.  What does that mean?
A:  Our Negotiating Network is an organization that unifies the purchasing of hearing aids and Audiology related equipment and supplies.  Alpaca Audiology does exactly what the name implies; we negotiate aggressive pricing and discounts for our members. In addition, we allow all purchasing to be made directly between the account and the manufacturer or supplier. We do not purchase any products directly nor do we mark them up to our members.  This allows members from all over the country to directly benefit from one another, and continue to drive down costs.  In other words, we allow members to receive the benefits of direct purchasing combined with the benefits of collective purchasing power.
Q:  How is that different from a traditional buying group?
A:  Great question.  A buying group was originally marketed as a similar concept.  However, throughout the years the term "buying group" has become more and more synonymous with value added services as opposed to savings or a reduction in cost of goods.  All of these value added services cost a buying group money.  The costs associated with marketing planning, marketing execution, consolidated billing, front office training, and recruitment services (just to name a few) get added to the invoice price of hearing aids whether the account utilizes those services or not.  This results in a high cost of goods that makes it impossible for accounts to compete with big box stores on price.  In fact, most Audiologists would be able to negotiate better pricing directly from manufacturers then they would be able to through a traditional buying group.
Q:  So then how does the Alpaca model allow for such aggressive pricing?
A:  The only service that Alpaca provides is negotiating.  We are 100% free to join!  We represent accounts from across the country.  These accounts include private practices, ENT clinics, hospital networks, and universities.  The more hearing aids that the membership fits, the more aggressive our hearing aid pricing becomes.  So our negotiating power increases when we increase our members and when our existing members grow.  All we do is save our members money.  No catch.
Q:  Does this result in better pricing than purchasing direct?
A:  Not always; however, there is no limit to how large Alpaca's purchasing power can grow.  Individual clinic's purchasing power suffer from what I call the "Silo Effect".  Essentially, each clinic on its own can only grow so much or fit so many hearing aids.  That means that its purchasing power is very limited or capped.  In the case of Alpaca, there is no cap.  If Audiologists were to unite their purchasing power through Alpaca, then our pricing would be much more aggressive than any clinic and any big box store for that matter.  That is because the independent hearing aid market sells significantly more hearing aids per year than any big box store.
Q:  How is it that you will be able to "crack the code"?
A:  Well, Alpaca Audiology the first and only Negotiating Network.  We are not a buying group.  We do not pre-purchase the hearing aids and mark them up 100-110% and then turn around and sell them to our members.  This allows us to represent accounts from all over the country (just like buying groups); however, we use that unification only towards cost of goods…not for Alpaca's own profitability.   This results in lower and lower cost of goods for members, which only brings more members to the cause.
Q:  Speaking of profitability, how does Alpaca make money if it is free to members?
A:  Alpaca receives rebates from manufacturers based on the business done by the collective membership.  Some of the rebates are dispersed to members in order to reduce cost of goods further, and the rest pays for the operational expenses of Alpaca.  There are no costs or hidden fees to members in order to join Alpaca.  Also, there is no mark up or inflation to our members; as we've grown over the past few years our members have continued to benefit from improved pricing and also receive discounts on many more vendors as well.
Q:  Why hasn't the "Costco-like" pricing been cracked for independent Audiology?
A:  Because there has never been an organization that combines the benefits of direct purchasing with collective power.  Traditional buying groups have failed at allowing members to be competitive with big box stores by keeping cost of goods so high.  Alpaca Audiology was developed as a direct response to the pricing of big box stores, third-party insurance, and manufacturer owned retail.  Our goal is simply to make private practices, ENT clinics, hospitals, and universities more profitable through doing nothing more than collective purchasing.   With Alpaca, account numbers do not change and business practices do not change.  The only difference is that for the first time in years, our members are working smarter instead of harder.  They benefit from accounts from all over the country and that lowers their cost of goods.
Q:  What manufacturers do you currently work with?
A:  We currently have relationships with Phonak, ReSound, and Widex.  We also have a multitude of vendors that we work with as well including Oaktree Products, Westone, and Sycle.
 Q:  If interested how does someone join Alpaca?
A:  The process is incredibly simple.  They can reach out via our website:  AlpacaAudiology.com and fill out a request for information and pricing.  Members can join for one or all of our manufacturers and vendors.  Either way our organization and services are 100% free.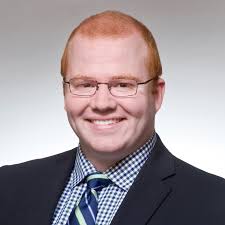 Joe Alden, AuD is a Partner at Alpaca Audiology serving the role as Vice President of Sales. He earned a Bachelor of Science degree from Elmhurst College in 2007 and an AuD from Northwestern University in 2010.  Dr. Alden worked as a professional trainer for InSound Medical until the company was purchased by Sonova.  From there, he assumed the role of territory manager at Phonak where his responsibilities included management of sales, marketing and training of Lyric in the Midwest. Dr. Alden joined Alpaca Audiology since May 2015 and currently resides in St. Louis, MO. Check out the entire Alpaca Audiology Team here.