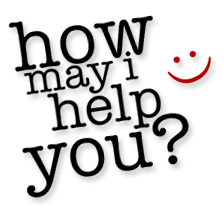 When short-staffed, I occasionally sit in the "pit" with the Oaktree Products' customer service team to take customer calls. I honestly don't mind as it makes me re-appreciate how hard they work every day. It also keeps me honest, forcing me to do my homework so I can accurately relay information to our customers about any of the 4,000+ products Oaktree Products offers.  It also exposes me to some interesting scenarios like the one I actually experienced yesterday with a potential customer. The conversation went something like this, abbreviated to make my point:
A.U.: Hi, this is A.U., how can I help you?
Customer: Hi, this is Dr. So-And-So and I need to order an amplified stethoscope that will work with hearing aids.
A.U.: What is your account number or the name of your practice?
Customer: I don't have an account with you; I am actually a physician and my audiologist told me to call you to order an amplified stethoscope that will work with my hearing aids….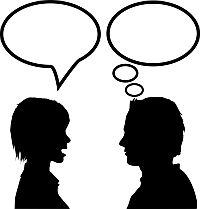 The rest of the conversation involved explaining that Oaktree Products does not sell directly to the public (i.e. the audiologist's patient) and, despite being a medical professional, it was imperative for this audiologist to be involved in this process as it is highly likely that part of the solution will require reprogramming of his hearing instruments. Furthermore, it was recommended for several solutions to be readily available to determine the best solution for his particular situation since there isn't a one-size-fits-all solution.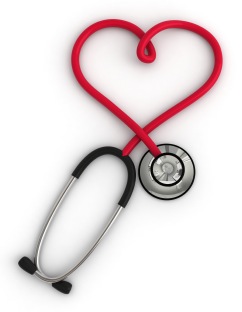 While many audiologists may not have a  lot of experience finding an amplified stethoscope for hearing instrument-wearing medical professionals, there are no shortcuts in this solution arena. The audiologist plays a critical role in this scenario and the buck must stop with the audiologist, not the end-user. Why? Heart and breath sounds are very low-frequency sounds. In many instances, the listening needs of the practitioner as dictated by audiometric configuration differ significantly from the listening needs of that same practitioner during routine auscultation procedures. As a result, a low-frequency emphasis hearing aid program is often necessary. Furthermore, since the frequency response of hearing instruments in the low frequencies is typically not sufficient to adequately reproduce body sounds for differential diagnosis, counseling the patient on what to listen for (i.e. breath sounds may sound more like clicks) to make them more proficient in this listening configuration is key. Accessibility to several potential product solutions is highly recommended since there is not one-size-fits-all solution.
For more information on amplified stethoscopes for hearing instrument wearing medical professionals, be sure to check out the following resources:
Articles accessible on-line: Amplified Stethoscope Options For Medical Professionals with Hearing Loss
Posts published on various Blogs: Quick Reference on Amplified Stethoscopes for Hearing Aid Wearers; Amplified Stethoscopes & Hearing Instruments – Current Solutions; Stethoscope Options for Hearing Aid Users; Using a Stethoscope with a Cochlear Implant; Options for Using a Stethoscope with Hearing Aids
Free-to-view recorded webinars: Amplified Stethoscope Options for Professionals with Hearing Loss
Amplified Stethoscopes offered by Oaktree Products: E-Scope with hard-wire connection to streamer; E-Scope II with Traditional Headphones; E-Scope II with Oversized Headphones; ViScope with Standard Earpieces; ViScope with Convertible Headphones, and other stand-alone amplified stethoscopes